GET QUINCE TIPS: Beauty Tricks for Your Quince Look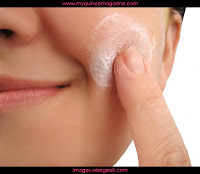 Looking and feeling your best during your big day is important. However, you don't need a major makeover to transform yourself. With our tricks and tips, you will find your beauty confidence for your quinceañera while still feeling like yourself.
1. Start Fresh
Lots of beauty products try to imitate the benefits fruits give your skin. But why not just go to the source? Next time mom buys a fresh pineapple or papaya, massage your face with the inside of the fruit skin–it acts as a natural exfoliator!
2. Worried About Acne?
To keep skin clear, apply a thin coat of acne medication over the entire pimple-prone zone–not just on the pimples themselves. Don't stress about breakouts! Anxiety, along with heredity and hormones, can cause skin to freak out.
3. Play up your Eyes
Highlight your eyes with simple tricks. For a classic look, try winged eyeliner. It will look stylish and simple without overdoing the heavy liner look. Or you can try a metallic eye-shadow for a sophisticated sparkle that will make your eyes pop.
4. Make-up Tips to Know
Go for dark eye makeup and light lips–or vice versa. Never wear dark colors on both your lips and eyes! Shimmers should be worn on only one area of your face–never all over! Also, when putting on eyeliner, look downward into a mirror. This makes your lid flatten out so it's easier to draw a straight line.
5. Hair Tricks
Want to lighten your hair without a big color change? Highlight just five or six strands around your face. To give your hair added texture, mix equal parts of thickening cream and mousse, then scrunch it through your hair. This will bring extra volume without the extra hair pieces!
6. Nail Care
For the best looking and healthiest nails on the block, take care of every part of the nail. Keep your cuticles soft by applying cuticle oil to them. After it soaks in, use polish remover to take off the excess. Do you feel like your nails are weak? Make sure you're chowing down on foods that give you plenty of calcium, zinc and iron.
Whether you want to look au natural or daring for your quinceañera, our tips and tricks will help you sparkle on your big day. What was your favorite look? For more tricks check out 5 Great Summer Quince Trends.