GET QUINCE IDEAS: Fun Quinceañera Themes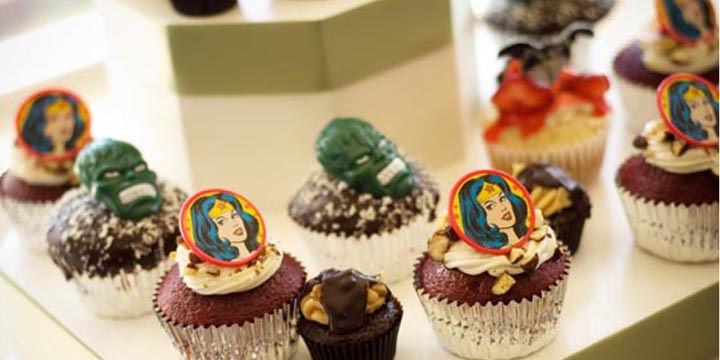 Every quince girl wants her quinceañera to be memorable, making a unique theme very important. Nothing is too outlandish when it comes to your creativity and personality. My Quince has compiled a list of five fun quince themes that will inspire you for your big day.
1. Cirque Du Soleil Theme
Revamp the classic circus theme into a full-blown party. Bring the Las Vegas show to your guests with feathers, colors, and patterns. Known for their acrobatics, wow your guests with some fun dancers in makeup. Incorporate your theme into the photo booth, add bright wigs and boas to play up the classy circus theme.
2. Old Hollywood Theme
Red carpet or not, a quince girl is the star of the night. Try an old movie theme, with centerpieces of film and stars. Gold is the color of stars; incorporate that classy color into the dress of your dreams. Are you an old soul that adores black and white movies? Have your invitations inspired by tickets or a star from Hollywood's very own Walk of Fame.
3. Flamenco Theme
Want to have a quince full of tradition and elegance at the same time, try a Flamenco theme. Inspired by the beautiful Flamenco dance, this theme is playful with a Spanish flair. Wear large red flowers in your hair and as an addition to your dama's bouquets have them carry intricate fans. Have a daring red cake, filled top to bottom with black scrolls. Don't forget to add Spanish heritage in your food, incorporate old family recipes, and have a flamenco baile sorpresa.
4. Superhero Theme
Use your love for comic book characters or superheroes in your theme. No need to use skintight costumes, instead include your theme in your décor. For instance, use strips from comic books as placeholder tags or use your favorite character's distinctive colors in flowers to keep the theme girly and fun. Edible party favors such as cookies can really be a hit of the night with words such as "pow" or "crash".
5. Paris Glamour Theme
Dreaming of traveling the world, why not bring your destination of choice to your fiesta. Paris is glamorous and the home of the Eiffel Tower. Incorporate this iconic landmark into your theme, especially in your cake. Have fun with the international theme and have your invitations be passports. This provides a cute and interactive aspect to your quinceañera.
Share your fun ideas with us! What is your favorite theme?
– By Jennifer Jimenez
You might also like: