GET QUINCE TIPS: Planning Your Quinceañera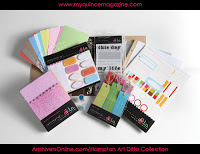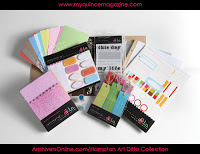 The most important process before your quinceañera is the planning that goes into creating your wonderful day. With months or even years to plan and dream about this life-changing moment, you want to have plenty of time to finalize all the details. The last thing you want to do is rush to put together this important event, as the results may not be quite what you've dreamed of. Read on to find out how to get a head start on your quince planning and if you're on the right track.
The Pen is Mightier Than the Sword
The best way to remember something is to write it down. This is a simple step that most quince girls overlook but this may prove to be the most important. By keeping a daily, weekly, or monthly agenda of your tasks and goals you can make sure that you are on track to planning your big day. Here are some ways to make sure you get everything down on paper:
1. Get a planner. A simple planner or notebook that you can keep with you at all times will serve to be extremely helpful in the planning process. Jot down daily tasks and ideas for your quince. Record notes and impressions from vendors to narrow down your favorites. By keeping a planner close to you all the time, you can guarantee that you'll remember those great quince ideas when inspiration hits.
2. Keep the dates. A calendar is great for long-term reminders and dates. Place it in an area that you know you'll see so that you can constantly track your progress and know how much time you have left to plan your quince. A calendar also signals your brain when certain days are occupied for quince planning. For example, if you write down the date for a cake tasting on your calendar you're making sure that no unexpected plans pop up that will make you postpone that event.
3. Make it colorful. Don't think of the planning process as tedious and boring. Instead make it fun by adding color and your own individual style on paper. Personalize the front of your planner and view it as place to record all of your great ideas. Write events and draw pictures on your calendar using different markers so that you're excited for the day ahead. Also Post Its, which come in all different sizes, colors, and shapes, are great for writing down last minute reminders to yourself and others.
Planning Checklist
Have you set goals and deadlines for yourself?
Do you have people assisting you with the quince planning?
Do you have a clear vision of your dream quince?
Have you implemented ways to keep track of the planning process?
Do you have a place to record all of your great ideas?
Have other quince-planning tips? Tell us, we want to know.
Click here to get help from Quince Event Coordinators in your area!
– By Lauren Ho