Tips on Picking the Perfect Chambelanes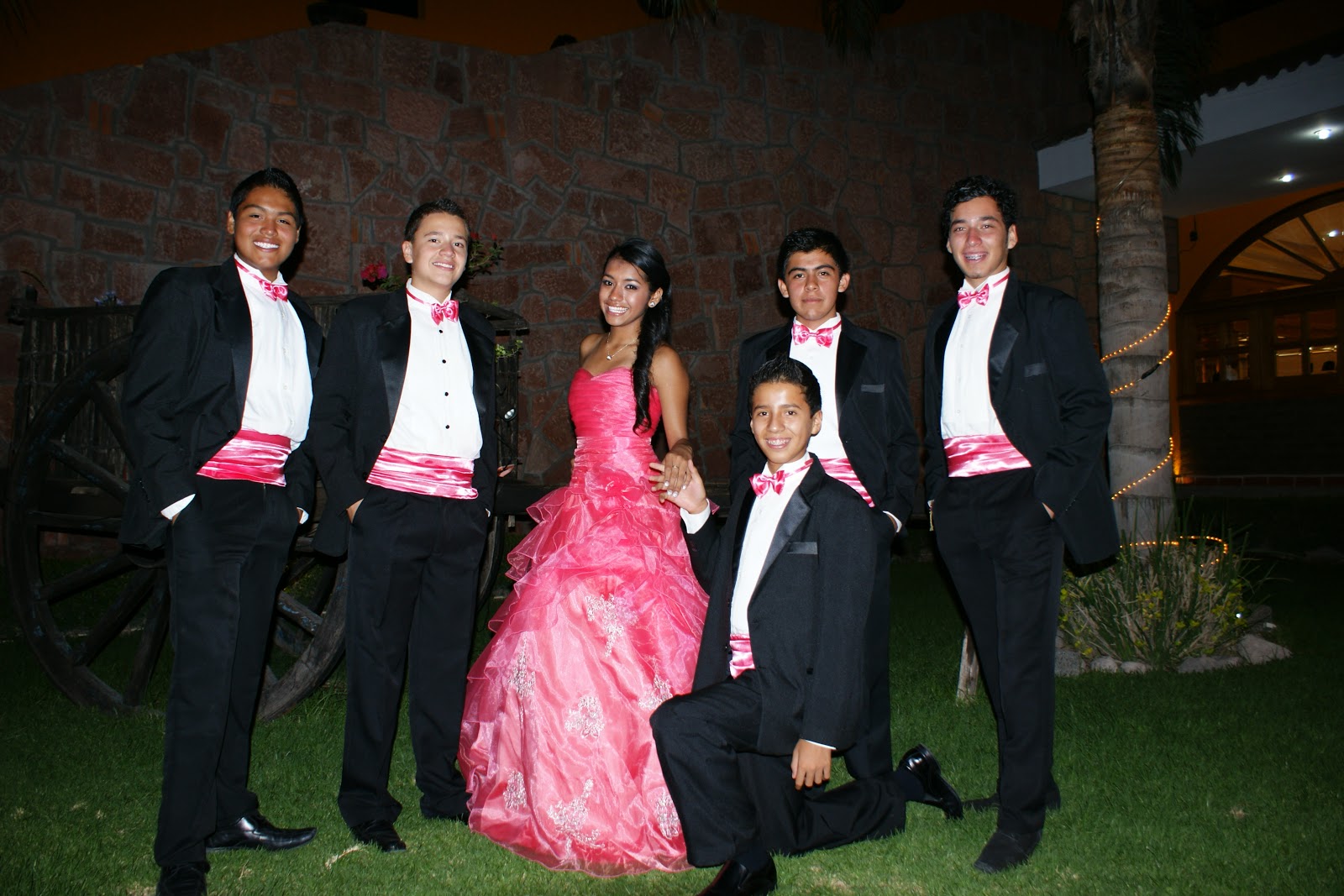 When planning your Quinceañera, choosing the right guys to be your chambelanes can be a challenging decision. Not only do you want to choose someone who you know will make your special day fun, but also someone who takes their responsibilities seriously. Being a chambelan requires time and dedication and you want to choose someone you know you can depend on. From dance practices and rehearsals to tux fittings, you will be spending a lot of time with your chambelanes, so remember to pick wisely.
How many chambelanes do I need?
Deciding on how many chambelanes you want in your court is completely your choice. When first planning, you should take into consideration the budget for your event and how many couples you want. Fewer damas and chambelanes can mean lower overall costs because expenses can add up quickly. Once you have decided on the number of chambelanes, you can then plan accordingly. Some people also decide not to have chambelanes at all!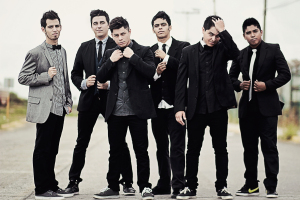 Where do I find guys to be part of my court?
There are many options when it comes to whom to choose for your chambelan court. Here are some ideas:
Your Brother/Cousin
The best thing about choosing your brother or cousin to be part of your chambelan court or even your main chambelan is that they can help keep you relaxed and comfortable during your Quinceañera, even when things may not go as planned. As family members, they will also understand how important this event is to you and your family, so you won't have to worry about them not taking things seriously. Even if they don't, you can always have your mom/aunt talk to them about it! Your brother or cousin can also help if you're having trouble finding chambelanes by introducing you to their friends.
Your BFF
A close guy friend can be a great choice as your chambelan because you know you're going to have fun with him regardless of how everything goes. You can guarantee that there will not be any awkward tension and you can dance, be goofy, and not feel like you have to pretend to be someone else. However, keep in mind that choosing your BFF can be a con if he has a girlfriend. This can cause some major jealousy issues, so watch out!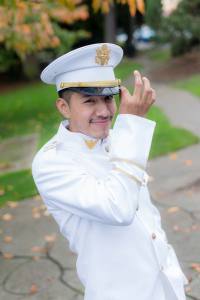 Your Boyfriend
Your boyfriend can be a fantastic choice because hopefully, he is someone who really understands and cares about you. If you have a good boyfriend, he should know that there is a lot of responsibility that comes with being your chambelan. Even if his friends jokingly make fun of him, he needs to be on his best behavior. The downside to this choice is that if you two break up before your Quinceañera, things can get awkward pretty fast.
Your Crush
So you have a major crush on someone, but you're not sure what to do? This can be the perfect chance to get to know him better! If you feel comfortable around him and know they will be able to make your big-day fun, your crush is a wonderful choice to be your chambelan. However, if you haven't really ever talked to your crush before, a safer bet may be to ask someone else.
How do I ask someone to be my chambelan?
The simplest thing to do is ask. There is no way around this and the only way to conquer this obstacle is to just not be afraid of asking. Don't worry if they turn you down because you can always just ask someone else. They could have said no for a variety of reasons and you won't know unless you try.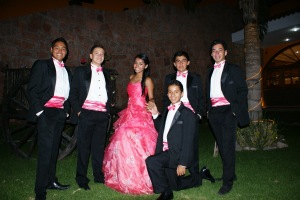 How to handle drama in your court?
Try your best to avoid drama in your court because it can add extra unnecessary stress on you. Make sure to keep in contact and communicate with each chambelan directly and on a regular basis. They should know that your Quinceañera is a significant event in your life and they should respect that. If they don't, don't include them in your Quince and ask someone else.
What are the chambelanes' responsibilities?
Your chambelanes will have a lot of responsibilities not just on your big day but also throughout the entire planning process. They will need to take care of tuxedo rentals and fittings (unless you're paying for them), show up to dance practice, and be there for rehearsals, and arrive early the day of the event.
What if I can't find anybody to be my chambelan?
If you're having trouble finding the right chambelan, don't worry, there are many options. You can choose chambelanes-for-hire. This is a great option if you want to take off some stress about choreography and dance. These hired chambelanes are professionals so you won't have to worry about learning a new dance. If you cannot find chambelan-for-hire groups in your area, you can always seek out talent from local dance studios or talent companies. Chances are there will be young men eager for opportunities to showcase their skills.
– By Mariah Lin
Check out local tuxedo/suit shops in your area here!