Special Quince Theme Feature: Wonderland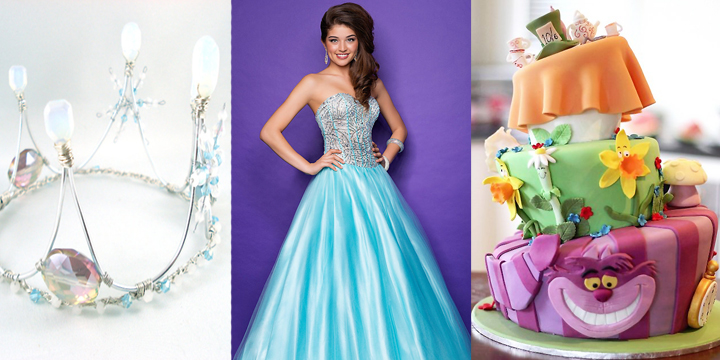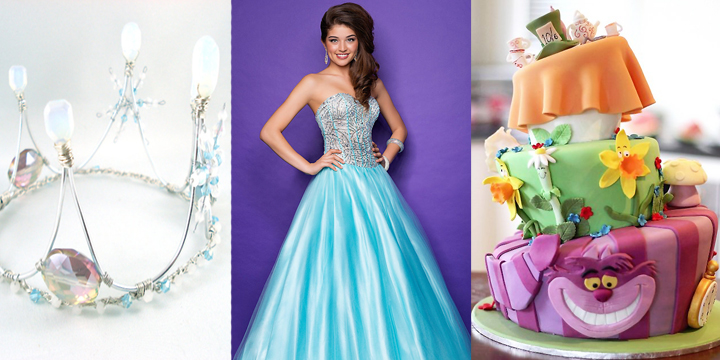 Quince Girls, why imagine being in a fairytale-like world when you can have it as your quince theme? A wonderland theme is one of the many fairytale-inspired quince themes that can be wonderful and a unique experience for your big day.
The Dress
Depending on what you like the best, there are two main color schemes that quince girls go for in a wonderland theme. You can wear something light blue similar to what Alice in Wonderland wears in the fairytale or red and black for a theme based on the Queen of Hearts. Floral details can add a nice touch of a fantasy embellishment for your dress.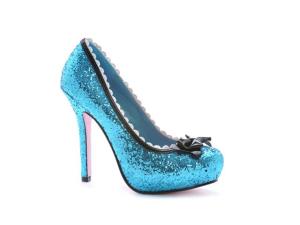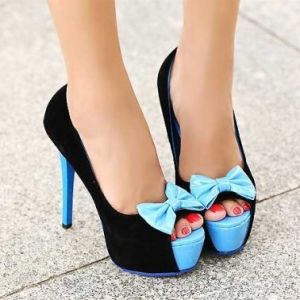 The Shoes
For your shoes, you may want to go with simple black heels or if you want to really get into the wonderland theme, you may want to go with a shoe color of light blue or red, depending on whether your theme focus is on Alice in Wonderland or the Queen of Hearts. You can also add a little lace or glitter to your heels to really stand out.
The Accessories
To complement your Alice-inspired dress, you can have necklaces of items from the story. From keys to potion bottles, you can choose from a wide variety of accessories. A perfect item would be a pocket watch with a long, gold chain to wear around your neck. For your hair accessories, you can wear a black headband with a bow or a tiara with colored stones. Click here for the pocket watch and here for the tiara.
The Invitation
For your wonderland invitation, you can be very creative. A part of the theme is to make it look more vintage, with fancy handwriting and light color schemes. Reflecting on the Wonderland Theme, you can have two-colored diamond checkered patterns with a simple color scheme: blue and white or black and white. On the envelope, you can also use the words "Read Me", just like how the bottle for Alice in Wonderland had the words "Drink Me" on it.
The Venue Decoration
For your wonderland quince venue, it would be ideal to find a place where you can alternate between outdoors and indoors: depending on what you desire. For an indoor theme, you can have projected backgrounds of wonderland, with the forest and mushroom fantasy-like cottages and adjust the lighting to a lighter color such as purple. For an outdoor theme, you can explore with many decorations: lanterns, clocks on trees, hanging lights, and even checkered tablecloths!
The Cake
A main feature of an Alice in Wonderland cake is that it includes the characters and designs from the fairytale itself. You can choose from many designs from two main structures: topsy-turvy and straight. As for the colors of the cake: you can go for blue, black and red, or any color scheme that represents any of the characters from the fairytale. Layers can be from two to four layers, depending on how you want the cake to be like. Flowers on the side are also good for emphasis!
Check out some of our fab quince vendors that can help you out with your awesome Wonderland Quince!
– By Karen I.