Rock Your Quince With Red-Carpet Style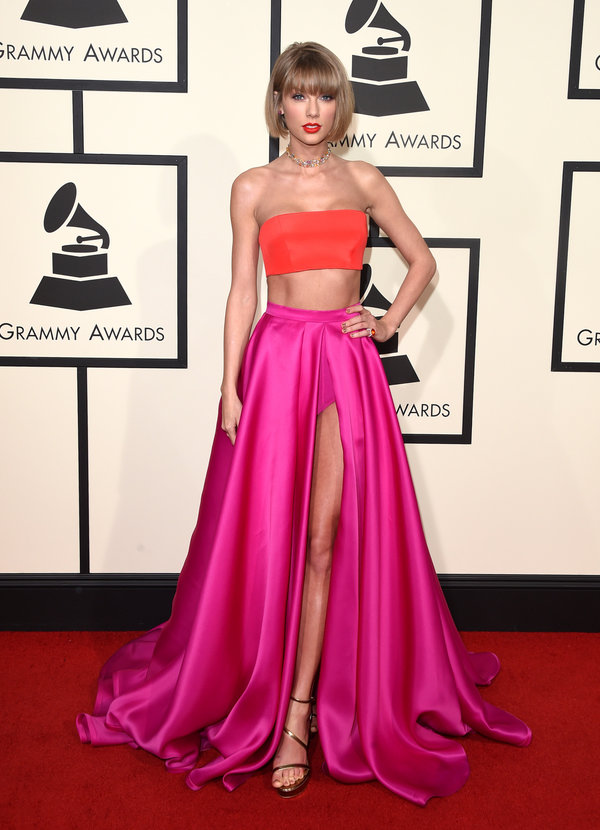 With so much style and trend being seen on the red carpet this award season, we at My Quince have searched the best looks and found perfect Quince dresses to help you look fashionable and stand out on your big day.
[slideshow_deploy id='2590′]
Two Piece Quince Dress
Taylor Swift slayed the Grammy's red carpet with a beautiful two-piece gown with a high slit. Two-piece dresses are a new trend for elegant dresses, so why not pick one for your trendy Quince look. Look at this two-piece dress from Mori Lee.
[slideshow_deploy id='2609′]
Two-Toned Dress
Not sure what color to wear for your Quince Dress? Then a solution can be to pick from the two-tone trend and choose a dress with two colors that go well together, like this gown in pretty pink and soft blue.
[slideshow_deploy id='2592′]
Dress with Ruffled Train
Ruffles were huge on the red carpet and Quince dresses are no exceptions. Cam wore a long two-toned ruffled dress to the Grammys. Try this dress from Alta Couture with flowing cascading ruffles on bottom of full skirt.
[slideshow_deploy id='2595′]
Glitter Dress
Not a fan of big Quince gowns but still want to stand out and be the center of attention? Then, wear a more subtle style with some shimmer; just like Selena Gomez rocked an amazing sparkly and glittery dresses on the Grammy's red carpet. Check out this spaghetti strap style from Flirt by Maggie Sottero.
[slideshow_deploy id='2598′]
Dress with a Train
Ariana Grande wore a beautiful, fitted red dress with a train. Stand out and look like royalty for your Quince with this different and unique dress from OkBridal, the high/low hem will give you the opportunity to show off some stylish shoes.
[slideshow_deploy id='2602′]
Dress with Sheer Neckline
Sheer necklines are so elegant and in style right now. Anna Kendrick attended the Grammy's with a halter dress with a high sheer neckline and totally rocked the look. Try this style from Vizcaya that features a sheer boat neck with a beaded bodice and a feathered full skirt.
[slideshow_deploy id='2604′]
Dress with Cutouts
Cutouts are the big thing right now and the trend is seen all over the red carpets. Alessandra Ambrosio wore a chic cutout dress that can easily be used in your quince with this style from Dressyprom.com for a daring Quince look.
[slideshow_deploy id='2606′]
Ombre Beaded Dress
Marlene Favela wore an elegant white ombre beaded dress to Premios Lo Nuestro. Done a similar look with an ombré beaded Quince dress from GroupDress.com, this style has the right amount of sparkle for your quince look.