Most Popular Quince Themes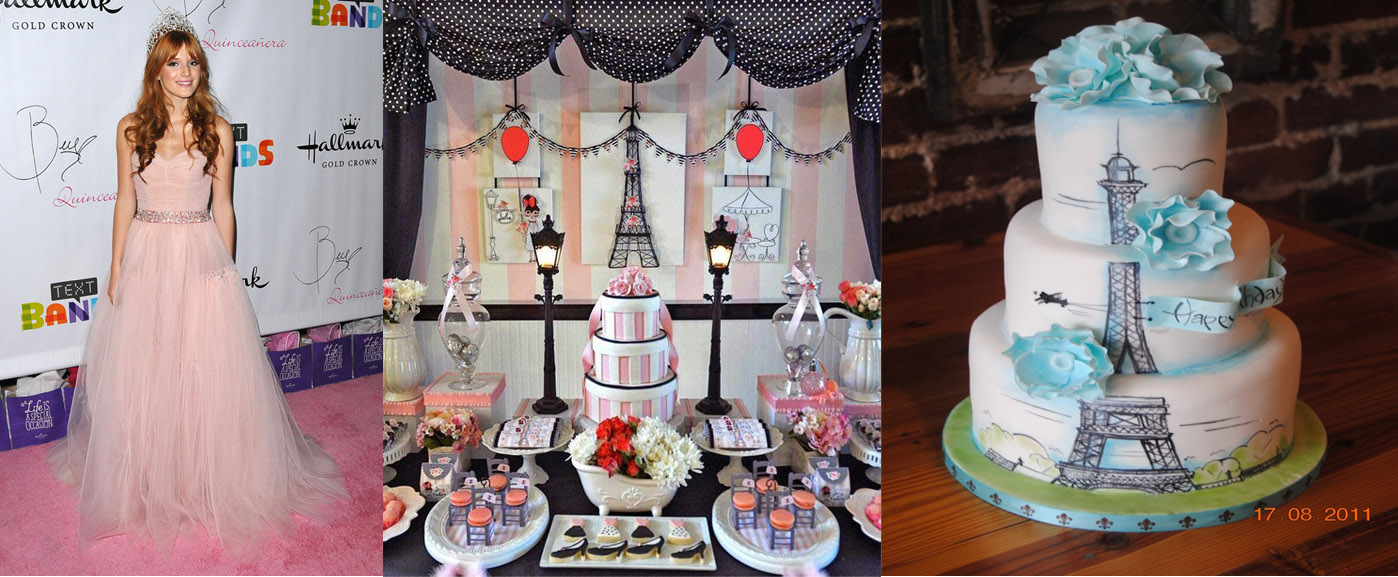 Quince girls, are you looking for a popular theme to base your inspire your own celebration? Well, here are some of the most popular choices of dreamy, sparkly, and colorful quince themes.
Parisian Theme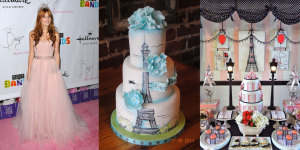 Want a party filled with the sights and sounds of Paris? Well, a Parisian theme has many variations to it, whether in decorations or dress wise. Popular color schemes for a Parisian theme include pink and white, black and mint, or black and silver. Dresses for a Parisian theme tend to be more elegant rather than bright or bold. You can also opt for layers, bows, or glittery embellishments to bring a brighter glow to your dress.
Under the Stars Theme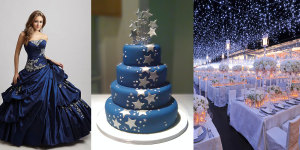 An Under the Stars theme involves two main features: twinkling lights and simple colors. Whether you desire to enjoy the outdoor environment with stars or the indoor setting with light settings, an Under the Stars theme can be customized in many ways. With this theme, you get to decorate your quince venue with variations of lanterns, string lights, and simple colors such as white, blue, and gold. Decorations should be more focused on lighting positions. To match with the theme, you can go for darker colors such as navy or lighter colored layered dress.
Peacock Theme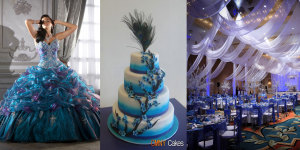 Based off the bright, beautiful animal known for its vibrant-colored feathers, the color palette for a peacock is simple as well: blue, purple, and bright green. You can choose one color, two colors, or all the colors for a more varied color scheme. For a more unique dress for the theme, choose a one with brighter colors and many layers. A peacock-themed party doesn't necessarily mean having images of peacocks all over the venue; instead, just go for simple, solid-colored tablecloths and draperies for more elegance.
Great Gatsby Theme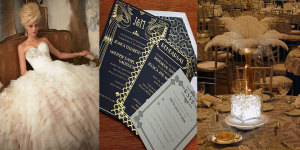 The Great Gatsby theme is based off the popular movie that is known for its elaborate outfits and famous cast members that came out in 2013. Bright, colorful dresses and gold, shimmering decorations play central roles to the theme. Although there are many variations for what colors you can add, the most popular combination is black and gold: simple and classy. The dress tends to follow the Jazz Age style with simple laces and layering- try going for lighter colors such as gold or white.
* Invitation: Invitations By Ajalon
Garden Tea Party Theme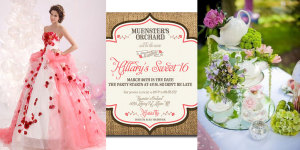 A fancy and colorful theme, the Garden Tea Party theme focuses on the refreshing decorations. With simple surroundings of an outdoor environment or a ballroom, a tea party can be organized from wooden chairs to satin-covered chairs. As for the dress, you can go for one with flowery designs and a shorter length. Your main focus on this theme is to bring in the flowers, trees, and plants in to your quince decorations.
Candyland Theme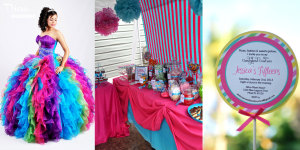 A Candyland theme is bright and simple. From lollipops to sugar gum candy, you can create decorations to bring your own candy wonderland to life. Since a Candyland theme is bright, try to go for eye-catching colors for your dress such as light blue and pink. You can also choose one specific candy that you like to get inspiration for your dress theme. Your cake should also be colorful as well with bright icing colors such as spring green or yellow.
 All Purple Theme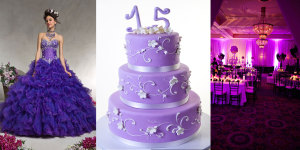 Last but not least, an all purple theme is inspired from Pantone's Official Color of 2014: Orchid. With Orchid, you can have the flower orchid as your main centerpiece and garlands hanging around the ceilings. You can also include white and purple lanterns around the venue. Depending on the shade of color that you choose for your theme, your dress should reflect on it as well. You can go for a lighter, lavender dress or a richer, deep purple.
Leave a comment below and tell us about your favorite quince theme!
-By Karen Ip