Justin Bieber Surprises Girl with Dream Quince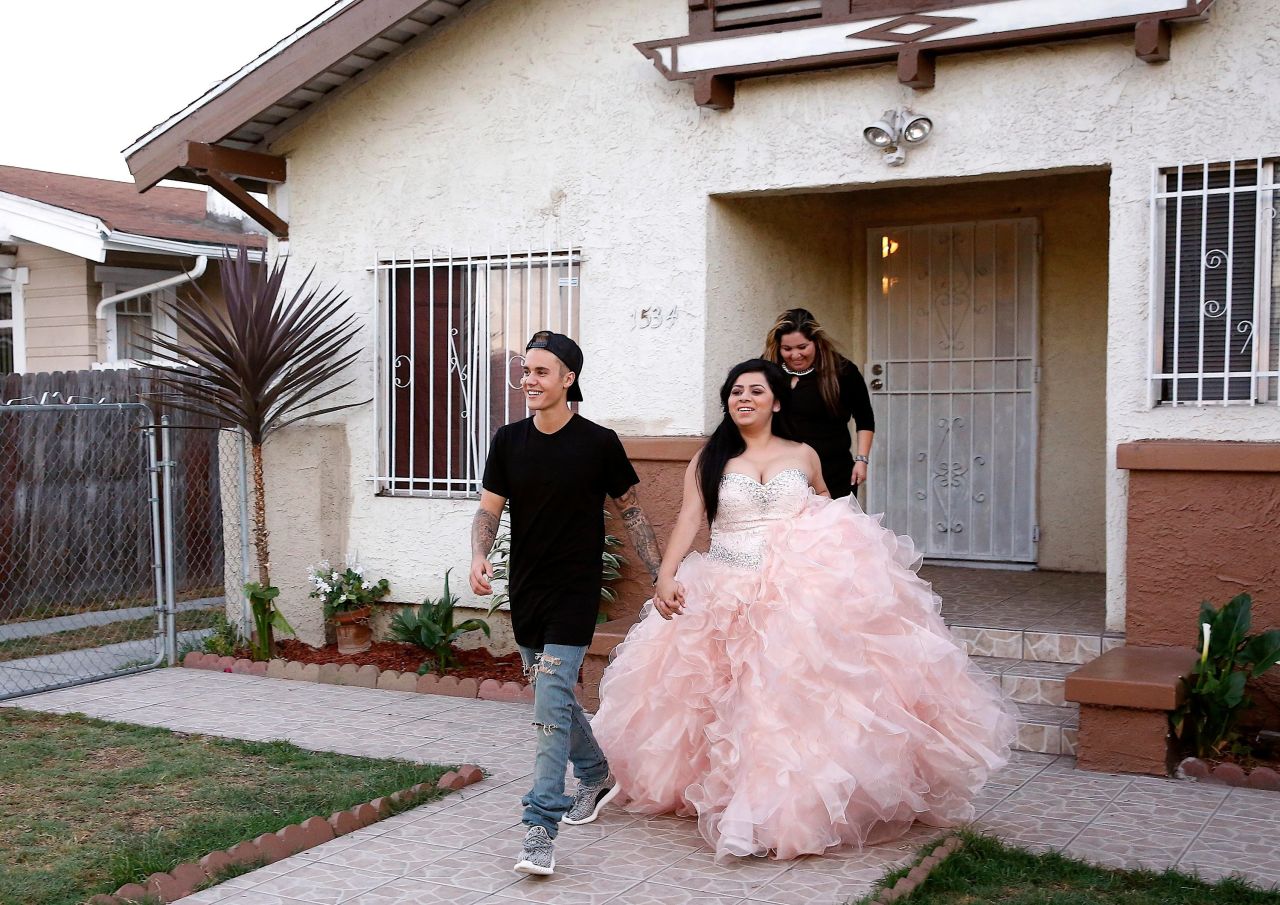 For many girls, having the quince of your dreams is an amazing day that's not to be forgotten. What could make the day any better? What about a surprise visit from singer/songwriter Justin Bieber himself? For lucky quince girl Ashley, her dream was made a reality on FOX's show Knock Knock Live as she was escorted by her handsome date Justin Bieber for a huge surprise.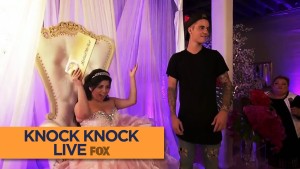 Ashley's Birthday Surprise
15-year-old Ashley was unable to celebrate her quinceañera due to contracting meningitis the last year and nearly losing her life. The lucky girl celebrated a belated birthday with her guests, accompanied by Bieber himself.
Knock Knock Live is a television show by Simon Fuller, creator of American Idol and So You Think You Can Dance. In each episode of the show, lucky winners will get a knock on their door. As soon as the door swings open, they immediately have all cameras—and eyes—on them from live television broadcasted to millions of people.
Documented on unscripted television, the look of pure joy in Ashley's eyes is remarkable. From her hesitant look as she first opens the door to the flash of recognition that passes across her face as her family behind her cries tears of joy and gratefulness. Bieber asks to step into her home to which Ashley nods. He then proceeds to offer a bundle of dresses, telling her to pick out her favorite one. When she steps out of the room, she is decked out in a gorgeous baby pink quince dress to which her family members gasp in awe. Bieber exclaims, "You look so pretty!" offering her a hug and escorting her to the limo. While in the limo, Bieber rolls down the window and screams, "I love Ashley!" to which Ashley laughs and says, "I love Justin."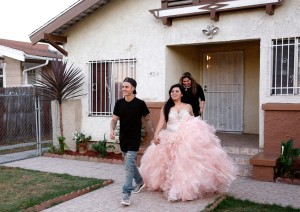 A Night to Remember
As they approach the venue, Bieber promises, "It's going to be amazing. We're going to have a lot of fun tonight." As they enter hand-in-hand, tables of family and friends greet her with cheers as she makes her way inside. She finishes off the day with a slow dance with Bieber himself to the song "Pray." Ashley's sister describes the difficult process that Ashley underwent and how Bieber's song "Pray" got Ashley through her illness and how Ashley listened to the song countless times while in the hospital.
In addition to the birthday celebration, Ashley and her mom are presented with a gift for a shopping spree. Seen afterward, her family is seen back in the "mission control" studio with Justin alongside them. There, host Ryan Seacrest presents her mom with a check for $10,000 to cover medical bills. Ashley's mom bursts out crying as Bieber beams with pride and Ashley speechlessly smiles. For Ashley, this charitable event is sure to be unforgettable one for a lifetime.
"This experience was life changing, I don't know what I can do to ever thank him [Justin Bieber]," Ashley says.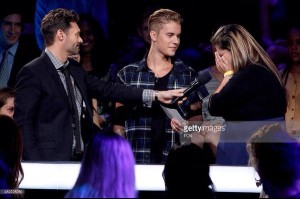 -By Bonnie Wong