How to Match Your Flowers to Your Quince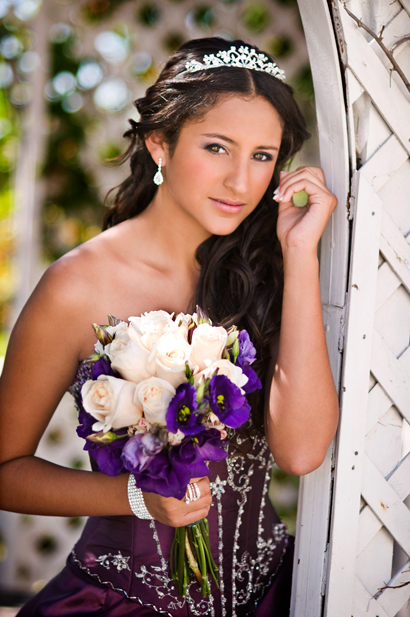 An important part of your celebration is having beautiful decorations. Fresh flowers are the perfect touch for your quince, providing natural blooms. With so many options out there, you may be asking yourself "where do I start?" Before making a selection you should first consider your theme, dress color, budget, and preferences.

Considering Color is Key
The first question that should come to your mind is: what color is my dress? Depending on the season, the venue, or even your theme, you should coordinate your dress according to what you choose. Whether it is a light or dark color, there are many options to choose from. With lighter dress colors, such as pink, you can go with something more eye-catching like a yellow and white marigold flower arrangement. For darker dress colors, such as purple, you can choose a brighter flower arrangement like peach and white peonies. The main thing that you have to pay attention to is how you want the flowers to complement your quince.

Incorporating Traditions Into Your Dream
If you are looking for different ideas, try to think about the meaning of your quinceañera. When celebrating a quinceañera, think about the traditional rituals that symbolize your transition into adulthood. Inspirations can come from the father-daughter dance, waltz, or even toast. There are many flower colors that can decorate your venue, including but not limited to, orange, red, and yellow with green leaves on the side. These flowers will not only draw attention, but will also bring a more festive environment to your quince.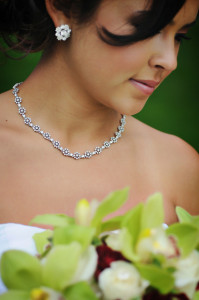 Budgeting for the Floral
If your main concern is the price, there are plenty of flower arrangements out there that are equally affordable and perfect for your quince. One thing you can do to lower the cost is to choose flowers that are cheaper in price, such as Gerber daisies or carnations. Choosing flowers that are currently in season can also be something affordable as well. For example, if you choose tulips for your quince in the spring, you can save a lot more than choosing to have tulips as a part of your flower arrangement in the fall season. You can also discuss with your florist about arrangements that are more suitable for the budget you are looking for. Sometimes, bigger flowers such as peonies and orchids can be expensive, but can cover more space in a flower arrangement and can save money from the whole arrangement as well.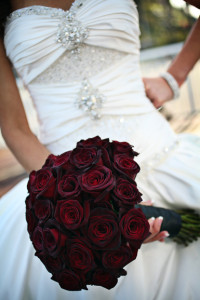 Remember the Location and/or Venue
First of all, think about where you are going to have your quinceañera. Is it going to be at a more northern or southern location? Will it be at another area or will it be at your hometown? Wherever the location is, don't forget that certain areas have different flower blooms. Take advantage of the flowers that are available at the area, as the given flower options can even help inspire you to choose the perfect flower for your quinceañera.
Next, think about the type of venue you are going to have your quinceañera at. Is it going to be at an indoor venue or an outdoor venue? If it is in an indoor venue, you can use certain flower arrangements for some tables, and other flower arrangements for other tables for more color variation. If your quinceañera is at an outdoor venue, you can try choosing an area with more greenery, such as a garden, and have the flowers already blooming there as an inspiration for your party.
-By Karen Ip