Hottest Ideas For Your Quince Celebration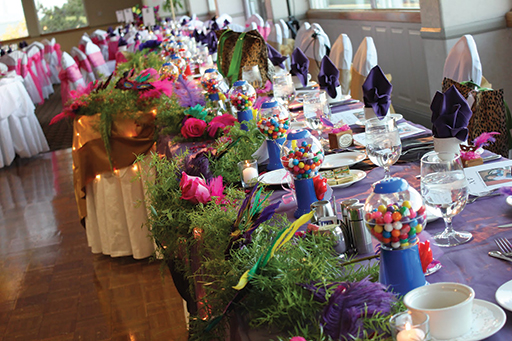 Your quinceañera only comes once in a lifetime. Shouldn't your fiesta be the one-of-a-kind bash that announces your coming of age in perfect style?
While classic quinces with princess or masquerade themes are elegant and feminine, you may want a more unique and personal quince that better reflects who you are. These uncommon quince locations include ideas on themes, activities, and tips on how to personalize your celebration suited to your personality. Each one is taken right from the latest party ideas, so your fiesta can be as trendy as you want.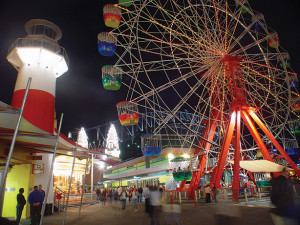 Theme Parks
A quince princess deserves to have a "magic kingdom" to call her own. Give your guests an adventure by holding your celebration among roller coasters, boardwalk games, and plenty of fun. Adults will enjoy booths with timeless games, such as darts or basketball while younger kids will love rides that are especially designed for children of a young age. As quince favors, give your guests a fun memento from the theme park, such as a silly headband or keychain from the site.
Many theme parks now offer private or semi-private access to their rides and attractions. Theme parks can be expensive to rent though. See if the theme park you're interested offers package deals and then decide which one might be best for the size and spirit of your celebration.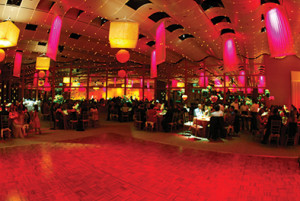 wmevents.com
Museums & Art Galleries
This location is a perfect choice for the quince girl looking to show her friends and family a bit of worldly class. Many art galleries offer lawns and exhibit spaces to parties on weekends and holidays. These smaller, more intimate galleries are often filled with hip lighting, plenty of floor space, and sometimes even catering facilities. For activities, have your guests create their own works of art with messages included to you as a reminder of your special day. Guests can draw pictures that are fun and silly or beautiful and heartfelt. Display these items on a table and then take them home to organize a keepsake book that you'll be able to keep forever.
If you're worried about keeping the ballroom rental cost down, however, museums and galleries can sometimes be expensive. Check and see if they'll negotiate the price to your budget.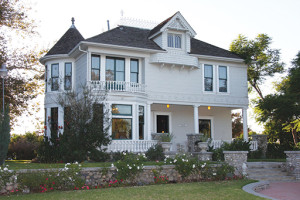 Heritage Museum
Vintage Homes & Churches
Picture your fiesta on the grounds of an historic mission, or all your guests gathered in the shade of an ancient tree with a stately mansion in the background. If you're looking to show some traditional elegance when throwing your quince, vintage houses and churches present the perfect backdrop. They're frequently available for private events and offer a lot more atmosphere than the typical ballroom. At a church or mission, guests will be intrigued as they explore and learn more about its history. If holding your quince at a vintage home, a unique idea is to serve your guests tea and small biscuits before the main course so that they can feel like they are really in a breathtaking home from the past. As with the others, check to see if price discounts are available.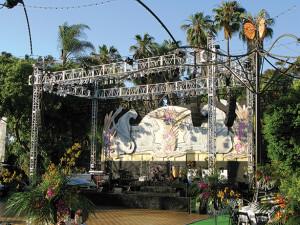 The San Diego Zoo
The City Zoo
It's all happening at the zoo for creative and original quinces. If you're looking to give your party some eco-conscious flair or if you're simply an animal lover by inclination, the zoo could be the place for you. Your guests will appreciate the unusual adventure, and your decorations can match the zoo or be anything else in keeping with an outdoors theme. An animal theme suits the zoo perfectly and a fun activity would be to offer animal face painting. With every guest looking like a different animal, you're guaranteed to have unforgettable and striking quince photos!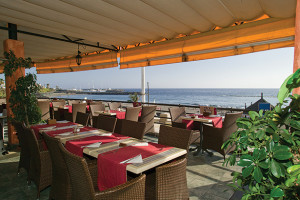 tenerifedining.com
Near the Beach
Celebrate your last day as a girl and the coming of your first day as a young woman by watching the sun set over the ocean. There are many hotel and banquet facilities overlooking the water and this is an ideal location as you can show guests your love of the water without worrying about the weather disrupting your celebration. Guests can hear the sound of the waves crashing on the shore and view the endless waters stretching beyond the horizon. An underwater theme with blue decorations will match your venue flawlessly. After the moon comes up, you and your guests and court can party into the night with the light reflecting off the water.
Check out our list of Quince banquet halls and venues!