Expert Quince Beauty Tips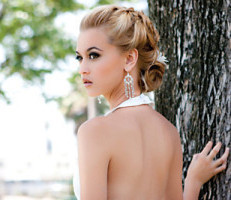 Get the professional advice to the most asked questions from Stylists Judy Hiep and Trisha Kwan from Beauty FXS based in Southern California.
1. How should a quince girl care for her hair/skin leading to her big day? Do you have a specific regimen they should follow?
If a quince girl decides to do a facial, we recommend them to do it a week or two weeks before their birthday celebration because facials usually pull out the impurities of the skin and may cause the skin to break out or look red. On the day of the event, we recommend that anyone who is getting their hair styled to not wash their hair. Clean hair is harder to style and can easily fall apart in an up do.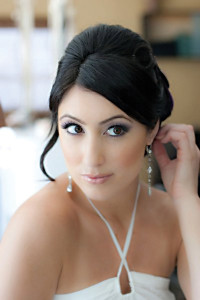 2. How far in advance should they make an appointment for their hair and make-up?
From our experience, quince girls don't book a preview hair and makeup appointment. However, if they do, we recommend them to come a month or two before their event date or at least come for a verbal consultation. This will give us a clear idea of what they would like on the day of the event.
3. What should they bring to their hair and make-up appointment?
On the day of the event, they should have their skin lightly moisturized and hair dried and washed from the day before, have an image of their ideal hair and makeup look to show their stylist and don't forget to bring any hairpieces they would like to add to their hair.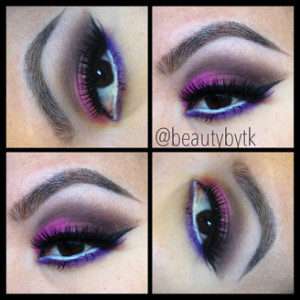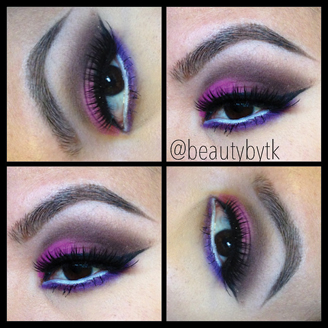 4. What advice do you give quince girls when they are picking their quince hair and make-up? How can they come up with a specific look?
Trisha – As a makeup artist, I like to see a picture of their ideal look and would like to see them in their everyday makeup look (if they wear any), this gives me an idea of the birthday girl's personality and then I can adjust her look according to her age and her features.
Judy – As a hair stylist, I would like to see a photograph of the hairstyle the quince girl would like, however, I would still need to customize it to her facial features and age. My advice to the birthday girl is to come with an open mind; together we can come up with looks that will reflect her inner beauty and personality.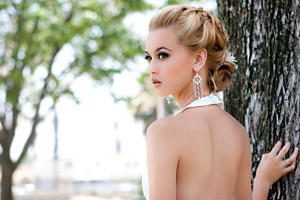 5. What trends do you see for quince hair and make-up?
Trends vary depending on the season, but I do see some girls wear colorful makeup and sparkles with statement hairpieces. On the other hand, some other girls like to keep makeup natural looking and a classic hairstyle with curls. It all depends on her personality.  
6. Give us some tips on how a quince girl can maintain her look refreshed all day.
Use a straw for drinking, to make the lipstick last. Touch up with a sheer colored lip-gloss to make the lips look refreshed. Use a mini hairspray to touch up any fly-a-ways. Use tissue to BLOT off perspiration or shine on the nose.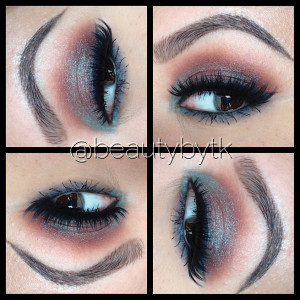 7. Any final advice you want to give to quince girls?
A quinceañera is a fun celebration of turning 15. Don't let the little things that are out of your control get in the way of your fun with your family and friends. Enjoy every minute of your day because all your friends and family want to see you having a blast!
About the Stylists from Beauty FXS:
Judy Hiep

has developed herself in hair care and hair styling with several years working with a demanding clientele.

Trisha Kwan

for over 12 years, has worked hands-on with clients specializing in skincare and natural makeup, she is very detailed-oriented, personable, clean, and organized, using only professional products.
-By Veronica Guevara