Creating Eco-Friendly Quince Decor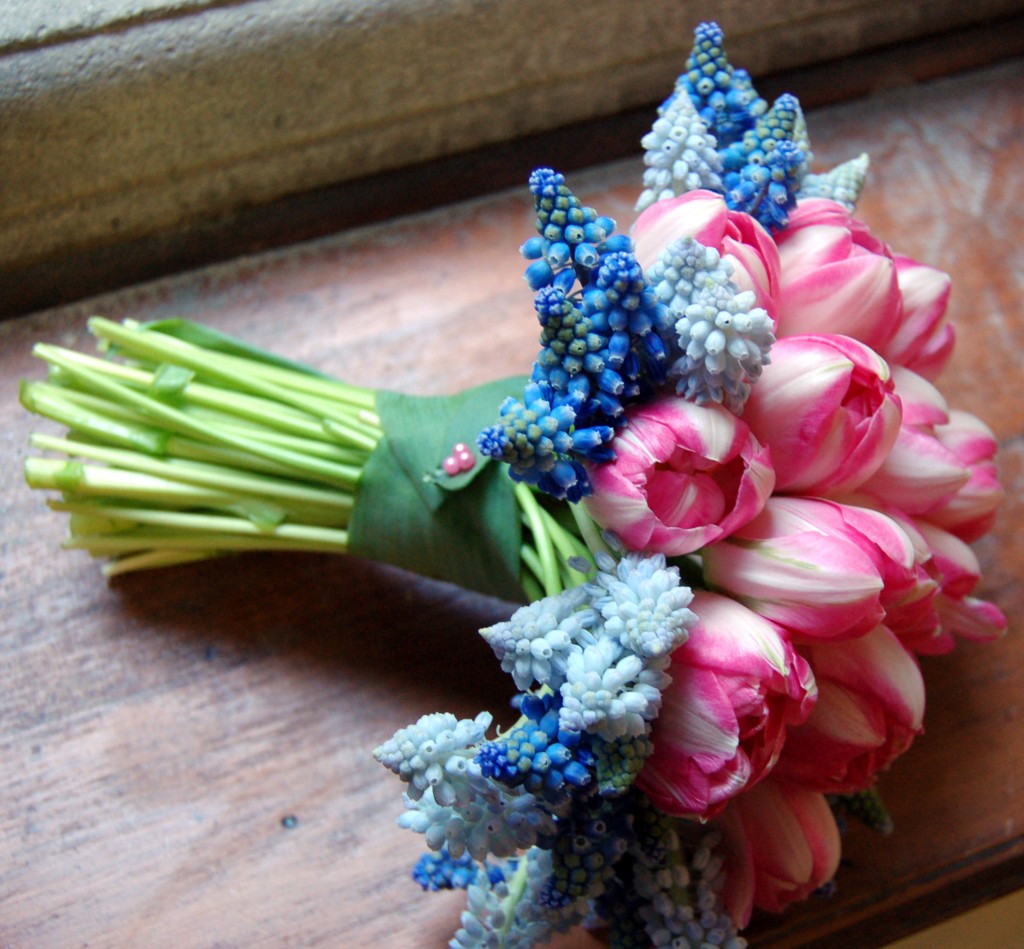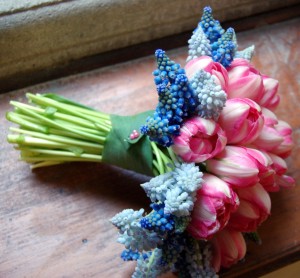 Photo by ecoblog.com
Many girls want to make an impact on their special day. However, some girls do not even consider eco-friendly decorations that could make an impact beyond their quinceañera. My Quince is here to help you make the world a better place, one tip at a time.
1. Plantable Paper
Would it be hard to believe that a plant could sprout from an invitation? Well it's true! The new thing for biodegradable products, or products that can decompose in the environment, are cards that have a detachable paper leaf with seeds embedded into it. Just make a hole in the ground, plant the leaf, and watch a seasonal flower sprout in a matter of weeks. Helpful hint: if you choose a seasonal flower as your own quince flower, find the plantable paper that has this flower and give it to your guests as part of a party favor or thank you card for a fun twist.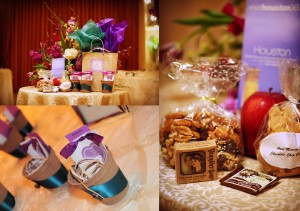 Photo by elizabethannedesigns.com
2. Recycling Memories
Not everything eco-friendly is required to be planted in the ground. As a do-it-yourself project, try recycling worn out items that you may have laying around at home. You can use old CDs to make a cool CD wall for a retro theme or old t-shirts to make pom-poms, or pomanders, as bright accents for any theme.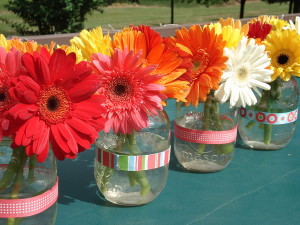 Photo by Fresno Wedding Photography
3. Natural Fillers
Accompany your quince flowers and bring the natural side to your quince with small elements such as rocks for placeholders or have vases filled with water and floating flowers or candles. This is simple and easy to do. Other ideas are finding different shaped vases from home or from your family and arranging them with several seasonal flowers. This will take up space on the table and create a fuller arrangement.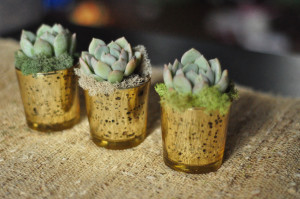 Photo by onewed.com
4. The Great Indoors
Pots are great options to use for decorations because they bring the outside in. Either find mini pots as guests' party favors to take home or bring in big plants and situate them around the room for a forest feeling inside. Tie this into your theme; borrow palm trees for a beach theme or tall leafless trees for an old western theme. Incorporate pops of color along with these shrubberies with either real fruit or vivid succulent arrangements.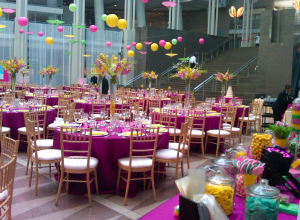 Photo by kootation.com
5. Reduce The Cost
The easiest way to keep the costs low for decorations and location is to find an open venue. This means that it is surrounded by lush plant life or that it can be easily transformed from an inside formal space to an outside dance party. By simply opening the doors, air costs go down, room space is expanded, and natural light reduces the need for inside lighting. For the guests, it doesn't matter where the dance floor is as long as there is music. A fun idea would be to string up twinkling lights overhead the "dance floor".
Think green this season for your quinceañera! Reduce your expenses, reuse decorations, and recycle your money for a great event that will make a great impact on the Earth.
Check out some of the great vendors you can pick from for your quinceañera!
Link:
Great Vendors- www.myquincemagazine.com/category/quince-vendor-spotlight