An Unforgettable JUSTIN BEIBER Experience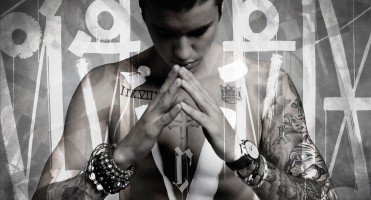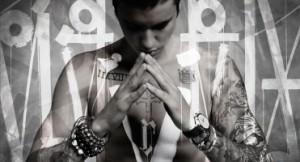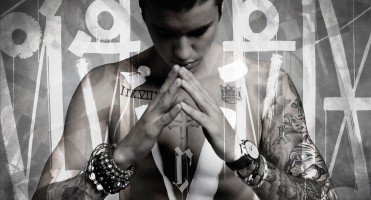 On Friday, November 13th, I experienced the best night of my life! I attended An Evening With Justin Bieber to celebrate the release of his new album PURPOSE! Before yesterday, the last time I had seen Justin Bieber was on June 24, 2013 for his Believe Tour. During Justin's troubled years I had stayed by his side, and when I heard he was finally releasing a new album I was extremely excited! Throughout 2015 I had noticed that Justin was growing as a person and changing for the better. My love for him grew even more.
My Anxiety Grew
As it got closer to the Purpose release, I couldn't handle my emotions. Then Justin announced that he was having an album release party and tickets were only $22! That is when I lost it. I immediately told my best friend and my parents. The only problem was that tickets were being sold on Tuesday at 10 am, so that meant that I was going to be in school. Right away I thought of different plans of how my friend and I could get tickets. I begged both of my parents, and they said that they would try for me. My friend was going to be late to school to try to get tickets, and I was going to try to get them at school. The time finally came, and we had 10 devices trying to get the tickets. Turns out we got 6 tickets! I chose the best tickets out of all of them, which was Floor 3, Row 6! I was so excited and emotional because I was going to be 6 rows away from someone who has meant so much to me for many years.

Justin Being Cool As Ever
Throughout Friday I was just waiting for it to be 4 o'clock so we could be on our way to the Staples Center. My friend and I got there, and we were extremely nervous. When we got to our seats we couldn't believe our eyes—we were SO close! After waiting for a while, Justin's manager, Scooter Braun, came out and introduced Justin's pastor, Judah Smith. Then the Biebs finally came out and the crowd went crazy! As soon as he went on stage I started crying my eyes out. Before starting the show, Justin mentioned the incident that had happened in Paris. He then asked us to take a moment of silence and he started to pray with us. This meant so much to me because ever since Justin changed, he got closer to God and I always wanted to pray with him because I am also very close to God. Then the host Jojo Wright from 102.7 KIIS FM came out to ask Justin some questions. While he was answering questions he started to skate on stage. Is this kid crazy? He did do some cool tricks and landed almost all of them.

Loving His Singing
After answering questions, he sang some songs. This is when my heart just stopped. He has such an angelic voice; you just want him to never stop singing. He hit every note so perfectly and just sounded 100 times better in person! He started off with singing his new single "What Do You Mean," which was amazing! Then he sang "Home To Mama," which was a complete surprise. It is such a beautiful song, but I was not expecting for him to sing that song at all because it was not a single or in his new album. After that he sang "Love Yourself," which Ed Sheeran helped him write. This is probably one of my favorite songs off the album. But wait, he then threw it back and said, "Who wants to be my one less lonely girl?" Now this is every Beliebers lifetime dream! So me standing on the floor section went crazy and started crying, jumping up and down so that I would be chosen. Sadly, I did not get chosen, but I was happy for the girl who did get chosen. There's always next time, right? Never say never! Then he sang another throwback song, which was "Boyfriend." Once again his voice sounded amazing. It was so cool for him to sing this because last time I heard him sing this in person he sounded like a little baby compared to now! The last song he sang was his single "Sorry," which has such a cool beat. I was so sad cause Justin was going to leave, but I tried to enjoy those last few minutes. I felt so blessed to be able to be that close to him, and hopefully I'll be that close in his upcoming tour!
Before leaving Justin thanked all of us for supporting him and coming out to see him. After Justin left, they played the Purpose short film, which featured some of his songs' dance music videos. The videos were really cool, and for some of the songs, the crowd got up to dance. When it finished, it was time to leave. Leaving was the hardest part; I wanted to see more of Justin. On the way home and all night, I was re-watching all of the videos. Yesterday was seriously one of the best nights of my life!
– By Aileen Velasquez
Quince girls, with both Justin Bieber and One Direction's albums released at the same time, which one are you more excited for?