Add a Personal Touch to Your Quince Cake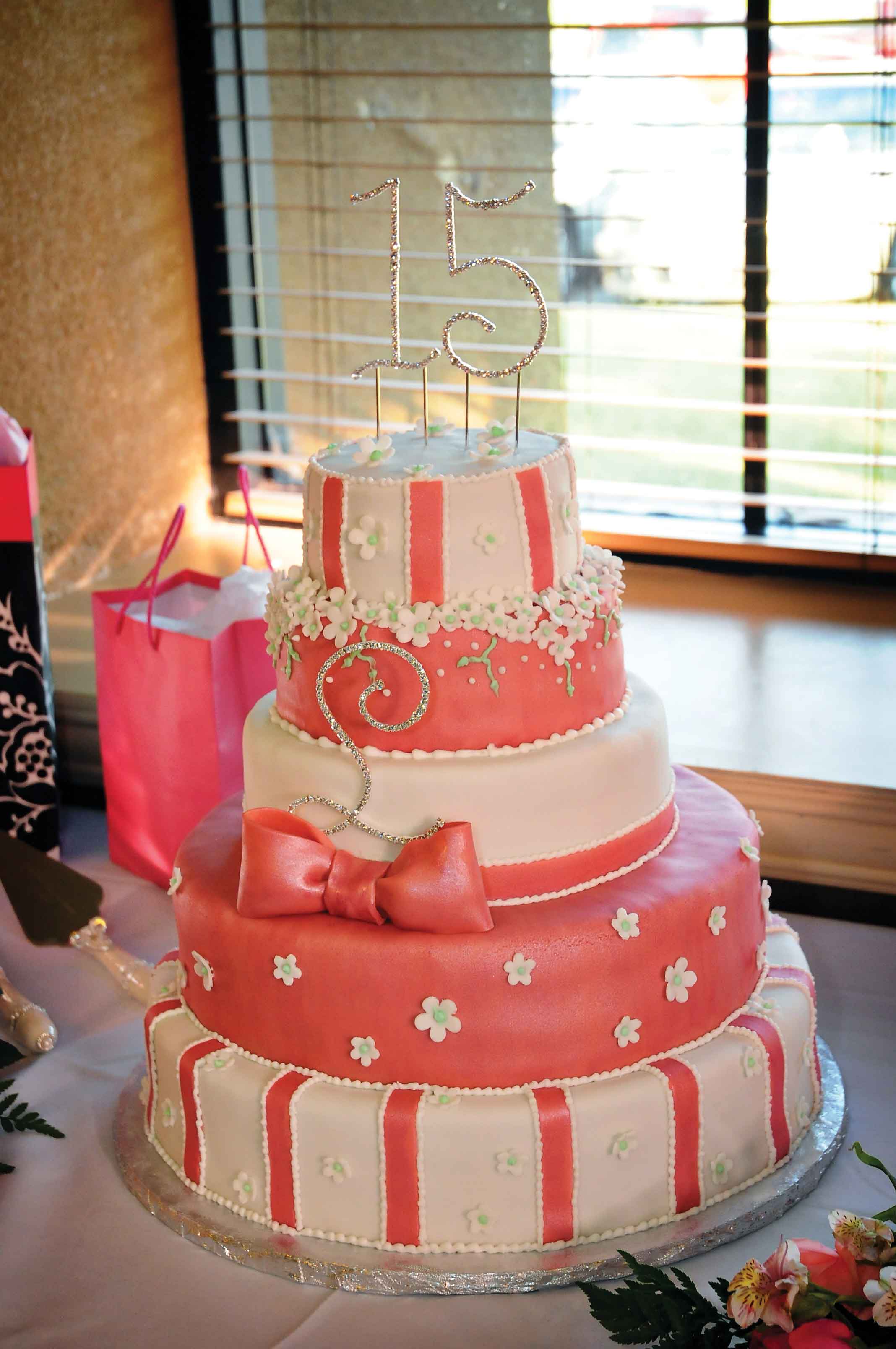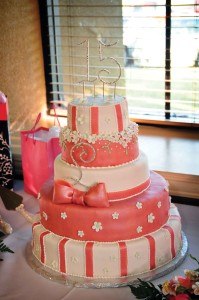 Not only should your quince cake be delicious, it should also be viewed as an artistic masterpiece. Much like a blank canvas, view your quince cake as a piece of work to reflect your theme or personality. Read to find out the hottest trends on how you can create the perfect quince cake for your special occasion!
Jewels are a Girl's Best Friend
Don't be afraid to go all out with your quince cake. A popular trend that has been popping up in the cake world is lavish edible jewels. You should feel like royalty on your big day and having jewels on your quince cake is definitely a way to show guests what a special occasion the day is. Get colored jewels that match your quince color scheme or highlight your theme. In addition, request jewels of varying sizes and shapes for an interesting display.
Colorful Creations
With the weather heating up, bright colors are taking over! Spring is all about shedding the neutrals of winter and embracing the pops of color for warmer weather. Be bold by having a quince cake in a bright or neon color. This trend is perfect if you want your cake to be daring and attention grabbing. If you select a neon color, keep decorations simple so that it doesn't clash with this bright color. A tip would be to select a color that matches your color scheme or complements the color of your quince dress.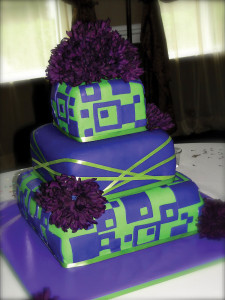 Select a Shape
It's not just color and decorations that make a cake. Shape your quince cake into something that you love. Make it pop with an unusual shape, like a cake shaped like a crown or castle for a princess themed quince. Another idea is a cake shaped like a Tiffany's box with its signature blue color if you're having an Audrey Hepburn inspired quince. Rather than the traditional round and square shaped cakes, go for something extraordinary that reflects you!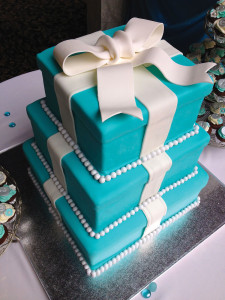 Themed Treats
If inspiration hits, don't ignore it. Nothing is out of bounds or impossible. Model your cake according to your quince theme. For instance, Candelaria's Bakery did an amazing job of this as they created a quince cake modeled after the theme, which was "The Starry Night" by Van Gogh. Rather than recreating an exact replica of the painting, the cake reflects the colors of the art piece and items in the painting. Take something that you love as inspiration and have fun transforming it into a breath-taking work of edible art!
Here are only a few great ideas on how to add your personal touch to your cake with the latest cake crazes, share with us what inspires you!
-By Lauren Ho