QUINCE VENDOR SPOTLIGHT: Glamorous Salon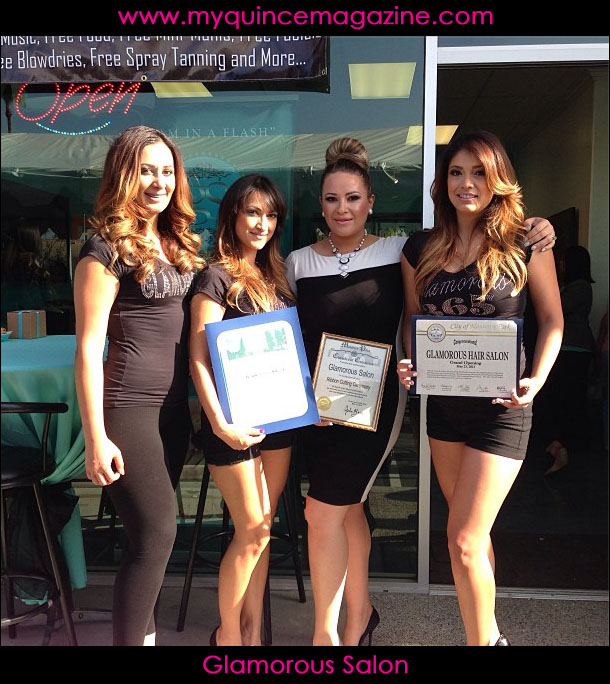 Are you looking for a place for you and your damas to get red carpet ready for your quinceañera? Glamorous Salon in Monterey Park could be just the place for you! With their new studio and new look, the salon opened up its doors to showcase just what they were made of on May 23, 2013 for their grand opening event. From 10am until 7pm, guests enjoyed complementary services such as spray tans, facials, and mini-manis and left feeling not only beautiful, but also very well pampered. On top of the free services, the salon was also booming with the live music and catering to its guests needs with the free food and drinks, showing everybody who attended just why Glamorous Salon was the place to be, even having the Mayor of Monterey Park stop by! There were giveaways and much fun to be had on this celebratory day, but the fun doesn't stop there for this salon.
Glamorous Salon is living up to its name by offering its clients great deals on anything they need to feel beautiful. The stylists aren't just great at blowouts or haircuts; the staff is truly dedicated to making sure that this is the only stop you need to make for your flawless look. Here, you can go in for and have a stylist work with you to make sure that your appearance as well as that of all of your damas look truly glamorous for your quinceañera!
Want to bond with your girls before your big day and get facials and your nails done? Look no further, those services are also offered and commended at this salon as well! Even if you're just looking for a place to get a spray tan without the hassles of going to a tanning salon and being overcharged, Glamorous Salon can help you get that natural glow for your special day!
This salon is just opening up and is sure to be a hit. With a staff ready to get you and your friends relaxed and ready in time for your special day, Glamorous Salon is the place to go if you want to feel truly glamorous. Call them today to schedule your appointment or to talk to a stylist about your big day: (626) 872-0777.
-By Grace Cornejo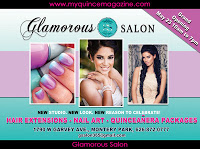 GLAMOROUS SALON
1790 W. Garvey Avenue
Monterey Park, CA 91754
(626) 872-0777
gsalon365@gmail.com