Picking Your Dama Dresses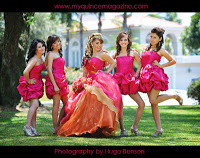 Selecting dresses for your damas are as important as picking your own dress because your damas are the girls that will accompany you on your special day. In most cases, a girl has seven damas but feel free to have as big of a court as you want. After all, your quinceañera is all about you. You and your damas should look beautiful on the big day so here are a couple of tips to make sure that you select the right dresses for your damas.
1. Suitable colors. With so many colors to choose from, here is how to narrow down the search for your dama dresses. The color of your dama dresses should complement your dress. Match their dresses to details on your quince dress. For example, if your dress is white with purple sequins or details, select purple dama dresses. You can also select the color of their dresses to be close to the shade of your dress such as how light pink complements fuchsia.
2. Organizing your budget. It is very important to set a budget when planning your quince. Decide how much money you are going to spend on dama dresses. Take into consideration how many damas you have. Often, your dama will buy her own dress but offer to cover part of the cost since she is buying the dress for your event. Not only should you keep in mind your budget but think about your damas' budgets.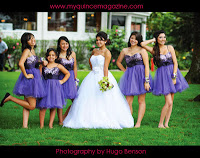 3. Selecting a style. Not everyone looks the same so chances are that your damas have different body shapes. Keep this in mind to select the styles that will accentuate and look the best on your damas. Short dresses paired with high heels elongate legs while a sash around a dress brings attention to the waist. Also, a detailed or sequined bodice will draw attention to the upper half of the body. Select dresses that show off your damas' best features!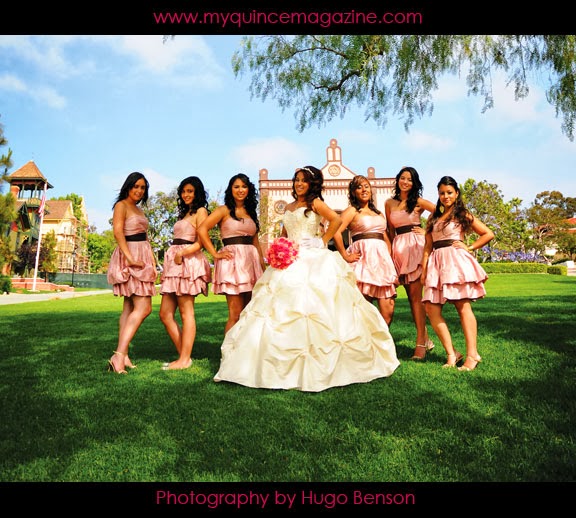 4. Right on schedule. When you search for your quince dress, it is a good idea to take your damas with you. They will provide you with feedback on possible dress choices and you can start searching for your dama dresses. It is better to look for your damas' dresses after you choose your own but begin brainstorming as you visit dress stores. After you have selected the dresses for you and your damas, look for accessories and jewelry. Two to three weeks before your quince check to see if anyone needs to make dress alterations.
– By Lauren Ho