Ways to Dress Up Your Quince Cake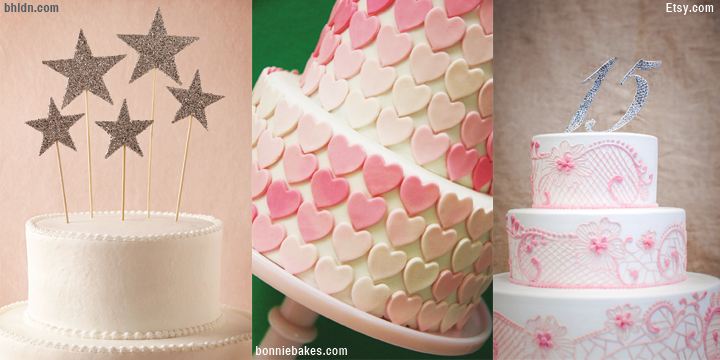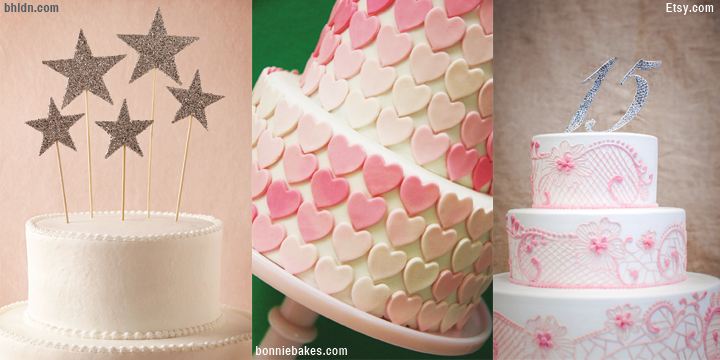 The cake is probably the most important centerpiece on display at your quince. As a result, it's very important that you don't settle for less when it comes to this important prop.
Coming up with the perfect cake involves thinking of size, shape, flavor, and color. If you're not sure where to start, take a look at our cake vendors, they offer a variation of cakes for you to choose from and get ideas. You can also browse our online cake gallery for pictures of your favorite quince cakes to bring to bakers that are willing to work with you to create a personalized cake, which will add more meaning to the delicious centerpiece.
Layered cakes are great for having more than one flavor, especially if you want chocolate and your parents want vanilla. Plus, that means more room for decorations and other neat details to show off your creativity. For even more scrumptious ideas, play around with yummy fillings such as strawberry, custard, or even coconut.
Your cake should definitely reflect the type of girl you are. Decide whether you're a classic, all-white cake girl, or a red velvet gal and you might want to add items like musical notes placed around each layer showing your love for music. Brainstorming ideas with your baker will definitely help your baker create the perfect masterpiece for your special day.
Check out these great ways to dress up your Quince Cake!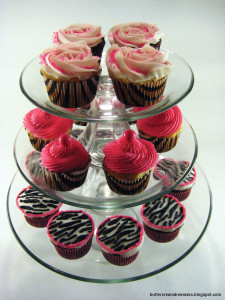 Cupcakes with printed liners, colored liners 
Cupcakes are still a popular and easy way to individualize the cake. Think about adding printed liners like zebra print or multi-colored liners to add some pop to the scrumptious dessert. You can even find filigree liners for that elegant touch.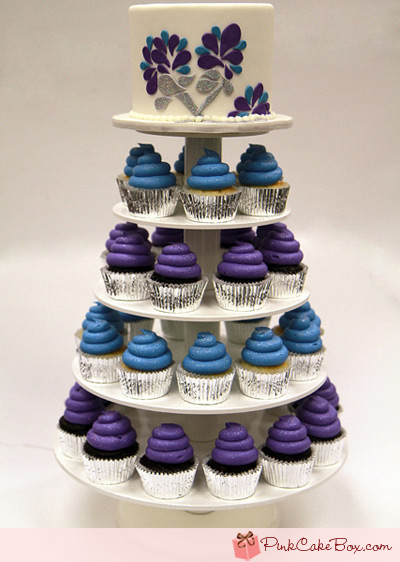 Cake with metallic designs 
Whether it is a filigree design on a tier or a metallic cake topper, incorporate this hot style in your cake. Add dimension with metallic stars or hearts.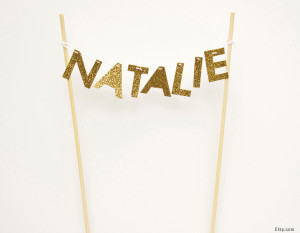 Monogram 
What's more unique than personalizing your cake with a monogram? You can have it as a cake topper or have your initial on the side of your cake using fondant.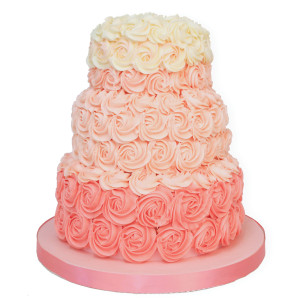 Ombre Effect 
Love a certain color like pink or purple, well incorporate your quince color on your cake by using this hot new trend. Add design to the outside of your cake with the frosting or by adding a floral design.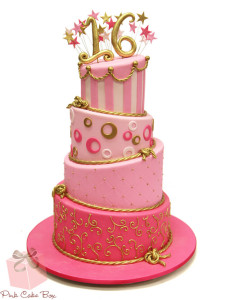 Add 2-D Designs 
Make your cake a lot more interesting by using two-dimensional objects like flowers or butterfly motifs. This idea really incorporates your theme and makes for an awesome dessert.
Which one is your favorite? Tell us your unique quince cake ideas, we want to hear them!
– By Veronica Guevara