Top Tuxedo Shops in Southern California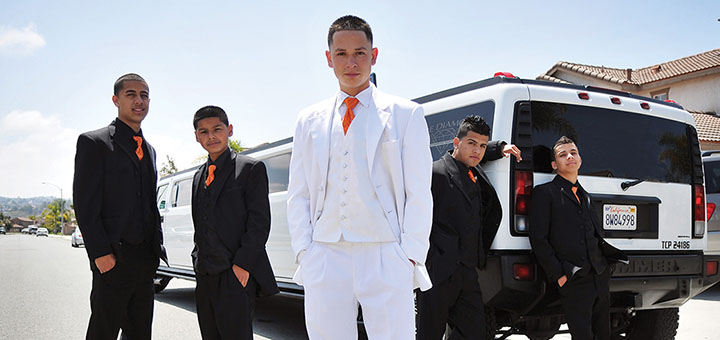 Find the top tuxedo shops in Southern California!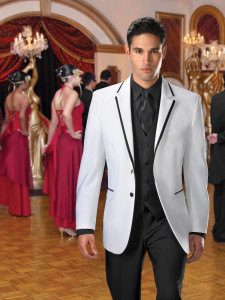 Photo By Jean Yves Tuxedo
With 30 locations in California, it's likely that there is a Friar Tux Shop near you! Why embark on a mini road trip when this tuxedo shop could be located right around the corner? Whether you want to buy or rent tuxedos, this shop offers an impressive selection to choose from. In addition to offering the latest tuxedo styles, Friar Tux Shop has tuxedos to fit every mood and quince dress code. If your quince attire is modern or traditional, fancy or more relaxed, this store has styles under each category. Also, bring in a sample of the color that you're imagining for the quinceañera and Friar Tux Shop will match it to bring to life the tuxedo that you've always imagined. With such great service and selections, Friar Tux Shop makes shopping for tuxedos easy and effortless.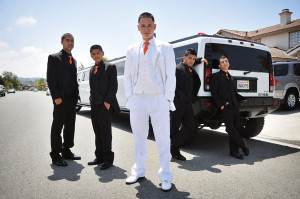 Photo By Hugo Benson Photography
Confused about where to start your tuxedo shopping? A good place to start looking is SuitFellas! At this store, the customer is the most important and that is why the shop offers 100% satisfaction guaranteed. This gives customers the ability to get refunds on unworn tuxedos. In addition, the company carries luxury suits from Giovanni Testi, Marenzio, Effetti and other better-known brands. Many outfits and items are on sale, which allows you to purchase quality products and save some money. The low prices and affordable wear at SuitFellas are sure to leave customers feeling satisfied. With devoted service, reasonably priced products, and a wide selection of tuxedos there is no reason why you shouldn't visit SuitFellas today to find what they have to offer. Other locations include Suit Man and Suit Smart.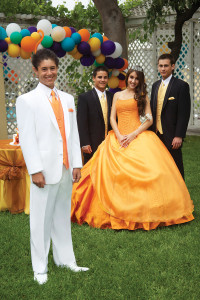 Photo By After Six
At 3 Men's Suits, you don't have to sacrifice comfort and good quality for affordable prices. With a wide variety of stylish collections updated constantly, you can be sure to get the latest styles in men's suit fashion. There is no need for haggling at 3 Men's Suits since all prices are set and all customers pay the same low cost. Unlike other places, buying a suit is the same price as renting it, so why rent when you can own it? They have two accessible locations, one in Montebello and one in Corona, open 7 days a week, fast service and a tailor on premise means a quick turnaround without the long wait. This is a family owned business and their customer service is very important to them. Both the Montebello and Corona stores are open from 10:30 am to 8 pm from Mondays to Fridays, and 10 am to 7 pm on the weekends. You can get more information at 3MensSuits129.com anytime or email them at info@3mensuits129.com.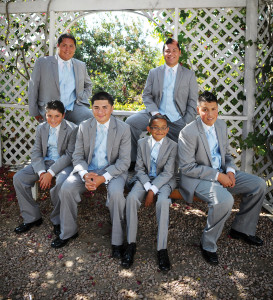 Photo By Hugo Benson Photography
Searching for high-quality yet affordable tuxedos? Look no further than La Suit Guy, which offers stylish and well-designed suits and tuxedos. The store often offers deals and discounts on items, especially if you're planning to purchase multiple items at one time. This is great for quinceaĖeras because all of your chambelanes have to be dressed in tuxedos on the big day. They constantly add new tuxedos to their inventory and stay up-to-date with the popular trends. Also offered are individual items, such as shirts, shoes, ties, and cufflinks. Clothes and accessories can be purchased at their website www.lasuitguy.com. If you're not ready to buy the tuxedos yet, check out their local stores to see what classy outfits La Suit Guy has to offer. La Suit Guy has two Los Angeles stores named Giorgio Rossi and Paolo Cellini.
MQ Tip:  Pick your suits or tuxedos to match your theme as well as the wearers.
Check out our online Quince Tuxedo Gallery
-By Lauren Ho