Quince Girls! Rock the Official Color of 2014: Radiant Orchid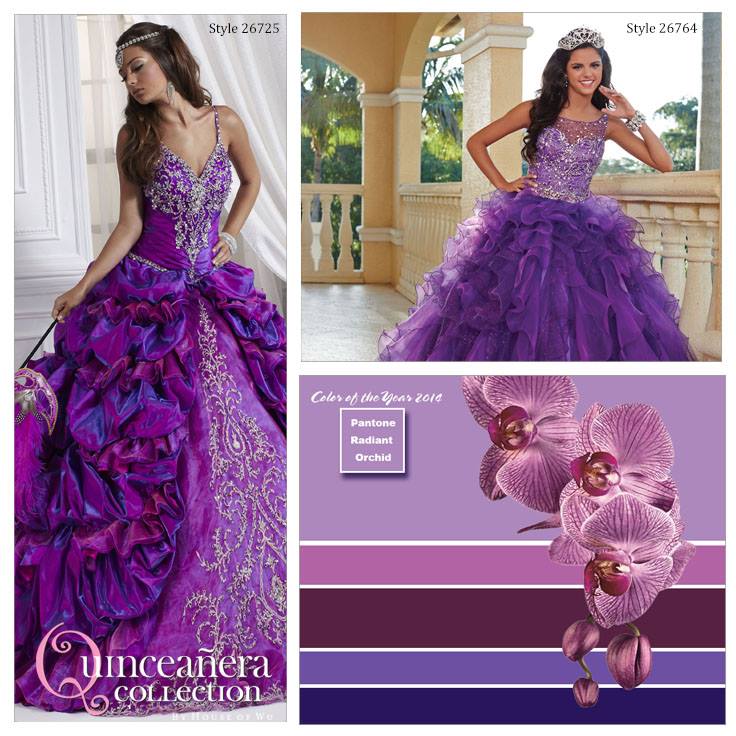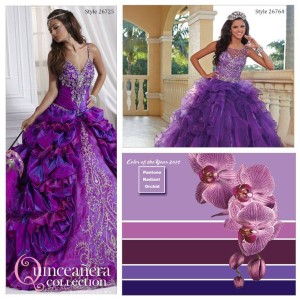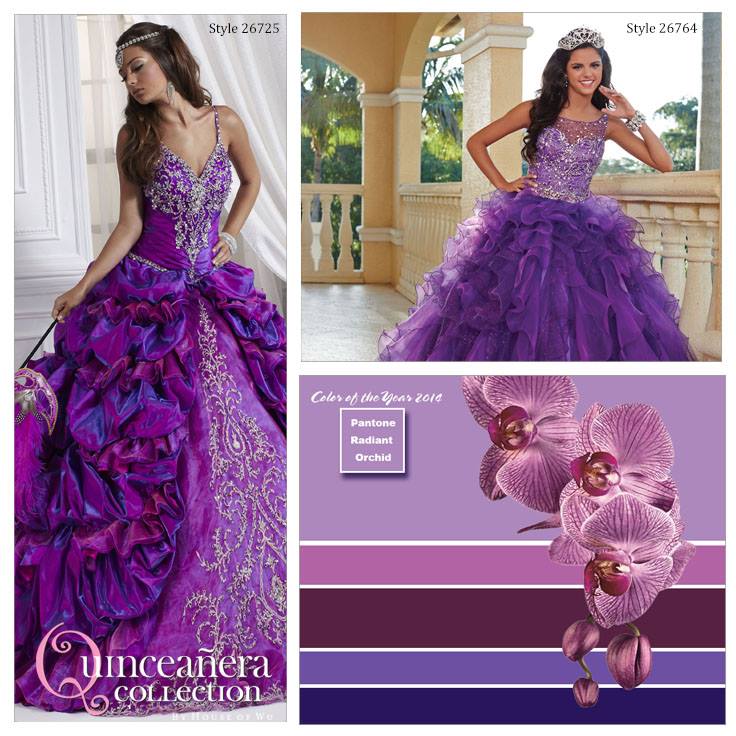 The votes are in, Quince girls! Pantone's official color for 2014 is Radiant Orchid! Everyone from Hollywood It-girls to runway models is now rocking this hottest shade of purple in fashion, makeup and accessories. Fashionistas worldwide are adopting the color, which is perfect for making an impact. Draped in Radiant Orchid, you'll be sure to turn heads at your quinceañera!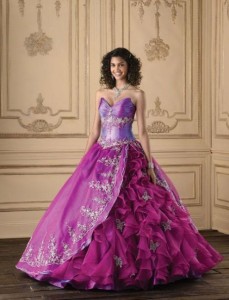 Seen as cool, vibrant and sultry, Radiant Orchid is a lush hue of fuschia blended with richly gorgeous undertones of pink and pale purple. The color is deeper than lilac but sharper than eggplant or amethyst, and its highly versatile tint adapts in any light to complement every skin tone. We love this fun, sparkly number from Quinceañera Collection. The dress features a strapless sweetheart neckline, crystal-glittered bodice, lace-up back, and luxuriously full, tulle-layered skirt. And orchid in a floral lace mini dress is guaranteed to make you smile!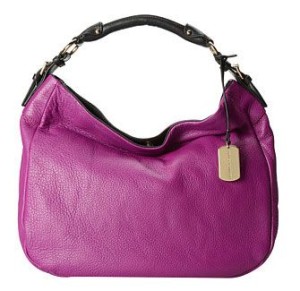 Radiant Orchid has all the allure of the flower it's named for — the color is bursting with so much charm, it doesn't need elaborate jewelry to complete the look. A simple gold or silver chain, ring or earrings will do, with maybe one other pop of bright color, like aqua or canary yellow. Speaking of accessories, never underestimate the power of a purse to make an impression. A sweet handbag in orchid will add classiness to any outfit. And paired with a black pencil skirt and dark, flowy top, an eye-catching orchid purse will pack twice the punch.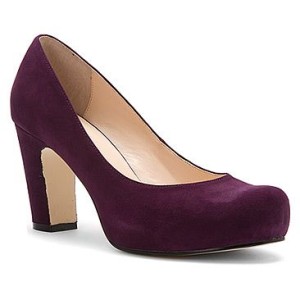 Of course, no girl's outfit would be complete without the perfect pair of shoes. If you're not already decked out in 2014's favorite shade, reach for some velvety smooth orchid pumps. These pumps from Sacha London give a look that's polished without being too prim. You can also pair your orchid ensemble with heels in a lightly muted tone, like tawny or pale gray, or in a bright, contrasting shade.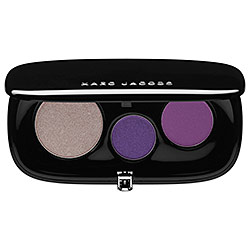 Finally, make your lips smile with a luscious, orchid hue, like with the Illamasqua ASOS Exclusive Intense Lipgloss Boost and Lipstick Liv Duo. Swipe this decadent orchid onto your pucker for a daring look, or slick on the highly concentrated gloss for lips that gleam. For an intense lip look, wear both at the same time! Complement that smile by rocking an orchid-jeweled palette on your lids, like the Marc Jacobs Plush Shadow collection. Its varied purples are highly pigmented with just the right amount of shimmer to draw attention without being gaudy. Run a chocolate or black liner along your rims for a complete look. And don't forget to highlight your inner-eye corners and brow bones.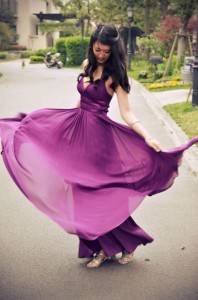 Remember, Radiant Orchid is not a shy shade, so have fun when you wear it! Mix 2014's hottest new color with prints and patterns, and enjoy all the admiring glances that come your way. Pantone's 2014 color of the year Radiant Orchid is a "captivating, magical, and enigmatic purple." Dressed in this "in" color, Quince girls will dazzle and shine at their quinceañera!
– By Kaitlyn Fajilan
Check out these other dazzling Radiant Orchid Quinceañera Dresses!