My Quince: Quinceañera GIFT GUIDE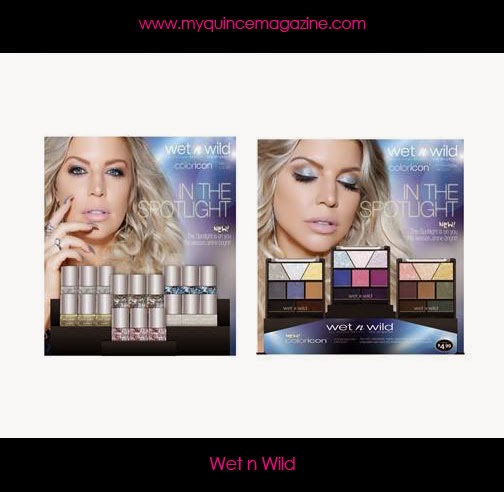 Quince Girl, looking for gift ideas, well check out our list of products that you will love to receive or for your Wish List for looking good!


Nuance Salma Hayek Flawless Wear Tinted Moisturizer ($13.99) – This light, oil-free tinted moisturizer not only infuses skin with a touch of healthy radiance, but offers sheer coverage to minimize the appearance of blemishes and uneven skin tone without clogging your pores. Inspired by the beauty secrets of Salma Hayek's own grandmother. Available exclusively at CVS/pharmacy locations nationwide.


Nuance Salma Hayek Hydrating Balm Rose Petal ($7.29) – Made with evening primrose and shea butter, this paraben-free balm is packed with essential fatty acids, helping to condition lips and soothe irritation. The primrose works to heal and repair damaged skin, while the shea butter leaves it soft and supple. Available exclusively at CVS/pharmacy locations nationwide.


Probelle Touch 'N Grow duo ($26) – Each of Probelle's all-natural products offers a long-term solution to unhealthy nails by promoting nail hygiene and vitality. Their special duo package combines the curative properties of the "Touch N' Grow Nail Hardener," which both repairs and prevents dry, cracked, and/or thin nails, with the garlic and lime-infused "Touch 'N Grow Nail Hardener PLUS," a formula designed to harden and strengthen fingernails, as well as to prevent against fungus. Available for sale on the Probelle website, www.pro-belle.com.


ToiletTree Water-Resistant Professional Skin Care Face and Body Brush System ($39.95) –Boasting an impressive ensemble of two face brushes (one for sensitive and one for normal skin), a large body brush, a pumice stone, and four interchangeable brush heads, this innovative skin care system helps reduce the appearance of problem areas, such as dead skin cells, oily skin, dry patches, fine lines, blemishes, visible pores, blackheads, and wrinkles. Available in pink, purple, green, blue, gray, and black. The Skin Care System can be purchased on Amazon.com, Brookstone.com and Frontgate.com.


Wet n'Wild Holiday Spotlight Collection – Mix and match with Wet n'Wild's Color Icon Eye Shadow Palette for an effect that is pure holiday glam. Rich, shimmery, and bursting with intense pigment, each shadow is highly blendable and gives lids a smooth finish. Colors include: A Great Glistener, Lights Camera Attraction, and Neutral Ground. The Color Icon Glitter Nail offers an array of trendy shades that complete your holiday look with just the right amount of polish and sparkle. Colors include Silver Lining, Golden Rule, At the After Party, Social Circles, Cruisin' "The Blvd." and Seeing Stars! Available at drug and grocery stores nationwide.


Ralph Lauren Big Pony Collection for Women – The Big Pony collection for women is comprised of four distinct fragrances that celebrate the uniqueness of the female persona, encouraging you to have fun exploring all sides of your personality through experimentation and self-expression. Choose from Sporty, Sensual, Free-Spirited, and Stylish. Each scent is available in eau de toilette (1oz, 1.7oz, and 3.4oz), body mist, and rollerball. Available at ralphlauren.com and select retailers.