MY QUINCE NEWS – JULY 2010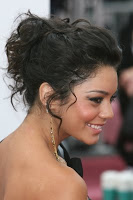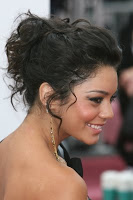 Summer is here and right now is the best time to get a transformation in your hairstyle, especially to get ready for your Quince. The new look of the season is the pouf, such as the pompadour, which is an edgy look suited for the more daring gals. Tease the front of you hair and pin it in place to get the shape of the pompadour. You should use waxes and crème styling products with a stronger hold for creating this look. It is inspired from the signature Elvis look, stars like Rihanna and Pink flaunt this innovative style.
Another great hairstyle for your quince is the classic sleek high ponytail. This great hairdo is great for showing off your beautiful cheekbones. The best way to achieve this style is by tipping your head upside down and gather all of your hair into a ponytail high on top of the head. Once the ponytail is secure, spray water or work hairspray into your hands and while the hair is still damp, run your hands over the hair in the same direction you did when gathering the hair into a ponytail. This will keep the look sleek and tame.
Don't miss our Make-Up and Hair Specialists, they will help you with your ideal quince look, you will find specialists like Beauty Illusions in Montebello that will even go to your home! Talk about customer service.
We are gearing up for our Fall/Winter issue, where you will find other great hair ideas, make-up tips, cake inspirations, great dama and chambelan looks, the best quince venues in your area, and of course amazing quince dresses for all kind of tastes!
Contact us with your questions and keep sending us your ideas and pictures.