HIGHLIGHTS OF THE MUSIC BILLBOARD AWARDS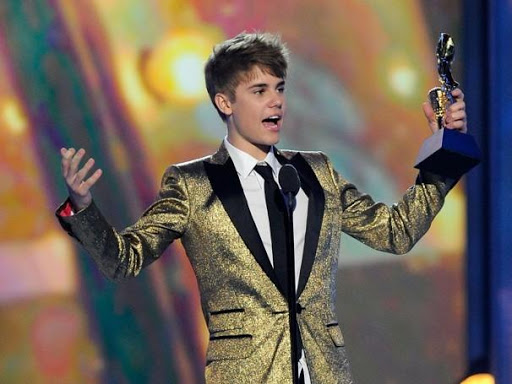 The Music Billboard Awards aired Sunday night and we were delighted to see the music scene's most popular and talented stars. Eye-catching fashion, impressive performances, and the suspense of finding out the winners of the award show kept us entertained with constant surprises.
A rare sight was Brittany Spears who was featured in two collaborations with Rihanna and Nicki Minaj. Dressed in revealing outfits, Spears and Rihanna started the award show by singing Rihanna's popular hit "S&M". After, Spears appeared at the end of Minaj's nautical performance of "Super Bass". Other highlights included performances from One Republic, Beyonce, the Black Eyed Peas, and many more.
Speaking of fashion, the night was filled with bold and unique outfit choices. Rihanna wore an all-white suit and Minaj appeared on the red carpet in a light blue jumpsuit. Selena Gomez was a stunner in a Dolce & Gabbana black form-fitting dress complete with cut outs and a thigh-high slit. She accessorized with Neil Lane jewelry, a Judith Leiber clutch, and cute Guiseppe Zanotti sandals. Her boyfriend, Justin Beiber, attracted just as much attention in his shiny gold jacket and new hairstyle.
One unexpected moment was when Beiber won Top New Artist Award and, before going up to accept his award, shared a sweet kiss with Gomez. Beiber and Gomez announced that they were a couple earlier this year and were seen holding hands and hugging but the on-camera kiss shows the public just how close the two rising stars are.
Overall, the star-studded event was a memorable show filled with performances of the latest hits, awards acknowledging talented musicians, and unexpected moments. With so many new trends seen last night, we can't wait to see what is planned for the Music Billboard Awards next year! What were your favorite outfits of the night?
– By Lauren Ho