5 GREAT SUMMER QUINCE TRENDS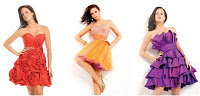 Summer is just days away and it brings in fabulous new trends, varying from bold and bright colors to feminine and delicate styles. This season, don't be afraid to take risks with fashion and appearance as you prepare for your quinceañera! To plan the perfect summer celebration, we present you with 5 great summer quince trends: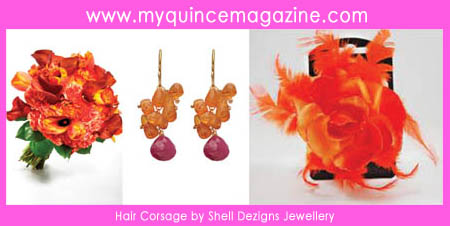 1. Orange touches/accents. Orange is this summer's "it" color and incorporate it into your quince by having orange accents in your decorations or place settings. Opt for lively orange flowers as your centerpieces to brighten up any table. Have orange napkins or orange napkin rings for an unexpected pop of color. Bright and redder oranges demand attention so be careful that the other colors in your color scheme do not clash with the orange that you choose. A daring orange goes great with white, yellow, or blue. If you want a more subtle summer color, try a lighter orange such as peach. Lighter oranges create a calm and sophisticated atmosphere.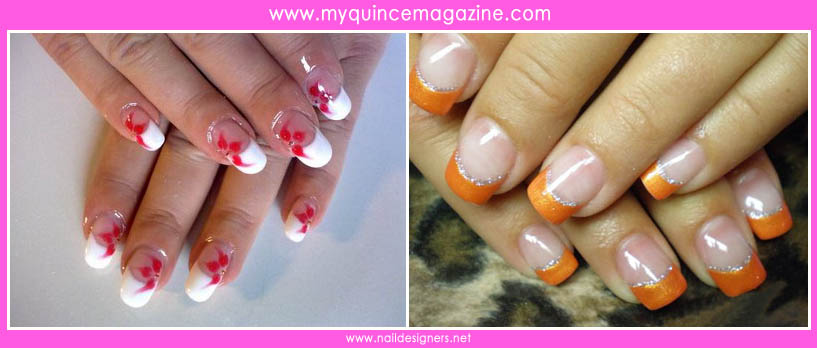 2. Bright and fun nails. This summer, forego the traditional French tip or pale pink nail polish for something more energetic and vibrant. Stand out by painting nails an attention-grabbing red or exciting blue. If you want a more classic approach, instead of painting the tips of your nails white paint them a different color, such as black, but keep the base color as pink for a change that is subtler. Show off your daring or fun style with nail art. Draw on your own stripes, flowers, or polka dots! You can also add decorations such as rhinestones, stickers, or glitter. Feel free to experiment!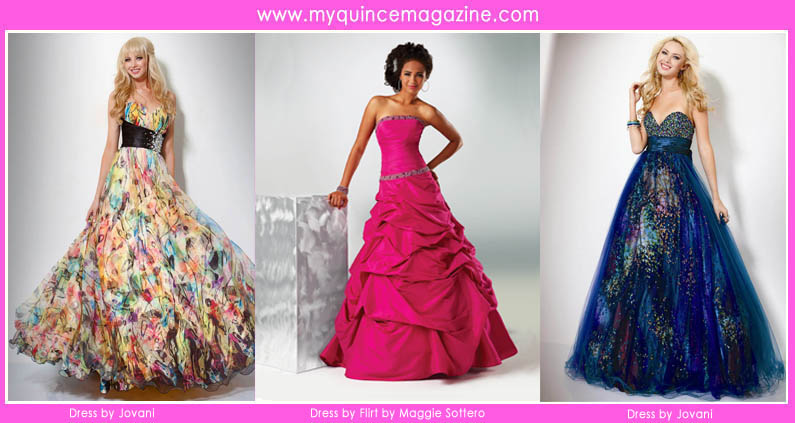 3. Bright colored dresses. Typically, quinceañera dresses are white or pink but this summer it is the time for you to mix it up by wearing a bright colored dress. Look for colors that stand out, such as fuchsia, yellow, or teal or perhaps consider a floral or animal print. Whereas before quince gowns were simple with little or no detail, choose a dress that has lots of details. The more crystals, beading, or embroidery the better! Your quince is all about you so have all eyes on you in a show stopping dress! Check out the Quince Stores in your area.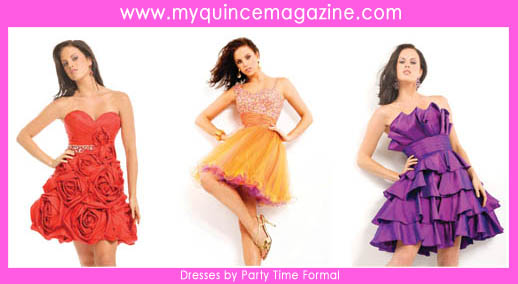 4. Shorter dresses. Summer is the season to step away from bulky and heavy dresses and move towards shorter and airy dresses. Instead of wearing a floor-sweeping gown, try on a knee length dress. Or wear a traditional quince gown for the first half of the event but change into a shorter and more fun dress afterwards. This is a great way to have both traditional and contemporary fashion at your quince. Ruffles and lace are great accents for a feminine dress but if you want a more bold style, look for one shouldered or formfitting dresses. Short dresses look best with higher shoes, such as high heels or espadrilles because they will elongate your legs.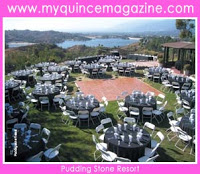 5. Outdoor venues. Hold your quince in an outdoor venue so that you and your guests can soak up the summer air and sunshine. Outdoor venues often offer more space and can be less expensive than an indoor location. Consider having your quince at the beach or under a large tent. Emphasize the natural scenery by decorating your venue with lots of flowers or incorporating earthy colors into your color scheme. Having your quince outdoors creates a more natural and calm atmosphere so take advantage of the summer weather to have fun and relax with family and friends. Check out our Quince Facilities for the perfect outdoor venue near you.
-By Lauren Ho